What is it about street racing that just drives teenagers and young adults out of their wits? Even the most uninterested person will have to admit that, in some way, speed still provides an exciting rush unparalleled by any human feeling. Why else would there be numerous movies and video games created to tell the story of, or simulate street racing? Despite the popularity and fanfare however, it is just imperative to know that street racing is very dangerous and illegal.
When man first started racing automobiles, one thing was certain: race car drivers were held in high regard and idolized by spectators. People would dream of being race car drivers themselves one day. The problem was, commercial vehicles back then were just not fast enough. As time went on, new race cars were developed and the ability to reach speeds that were unheard of in the beginning is now realized. Likewise, commercial automobiles increased in top speed as well. Now, because of this, racing fans have taken matters into their own hands and into the streets.
Vehicles used for street racing are normally commercial vehicles that are souped up to racing performance levels. Engine and power enhancements, complex exhaust systems and fuel intake are just some of the items on a racer's shopping list. These people are willing to spend thousands of dollars in turning their regular city car into a wild, speed-hungry racing machine. Exterior design and artwork is also spent on in order to match the inner robustness of the vehicle. In addition to the value of the experience, street racing has become an arena to showcase new car set up designs and the latest innovations in automobile racing technology. Here, looks definitely have to be as good as the performance.
Street racing usually takes place at night or before dawn, in a long, clean stretch of road pitting two cars (and drivers) against each other. However, there are some instances when an entire block (or series of blocks) is turned into a racing circuit. The number of participants in a race may also vary. Sometimes, even 3 or 4 cars race at the same time. This is precisely the reason why street racing is illegal. Thousands of deaths have been the result of street racing accidents all over the world.
So how do you control the need for speed? Take it to the strip. Many municipalities in various countries all over the world have recognized the enjoyment and excitement of car racing and have now developed car racing programs for the youth. Racing strips have been built and organizations have been formed for legal and controlled racing for speed enthusiasts. The goal is to enjoy street racing in a safe environment while interacting with other racers in a more positive manner. There's definitely a racing association in your area where you can learn new racing and automobile info, share your experiences, and of course race to your heart's content. Look it up and hook up now!
<
Glass.net is the leading on-line purveyor of replacement and
repair auto glass in the United States.
Racing and the Street - A Deadly Combination
By: Chris Alexander
Street Racing seems like the most affordable way to get the automotive adrenaline rush all us enthusiasts crave. What member of America's youth doesnt get off to hot girls, fast cars, and free rides? What seems like fun and games to some, hoewever, is serious business to others. Not only is racing on public streets illegal in all 50 states, it is the most dangerous and selfish act the youth of today is getting involved in.
Taking off after WWII when the youth returning from war had extra money and a need for speed to go with their new mechanical know-how, street racing quickly evolved into one of America's top killers in today's society. Inspired and revived by the Fast and the Furious movies, street racing has contributed to a frightening level of fatal crashes. Fatal crashes related to street racing has increased by more than 85% every year for the past 6 years. From 1999 to 2000, San Diego, CA has seen an increase of 97% of fatal crashes caused by street racing. Still sound like fun and games?
In the state of Florida, pedestrian injuries related to street racing has increased by 222% from 1999 to 2001. The leading cause of death for people ages 16-20 is automobile accidents. National averages show that for every 1000 street racers, there are 49 innocent by-standers who are injured or killed. So why do kids street race? In the state of Florida, pedestrian injuries related to street racing has increased by 222% from 1999 to 2001. The leading cause of death for people ages 16-20 is automobile accidents. National averages show that for every 1000 street racers, there are 49 innocent by-standers who are injured or killed. So why do kids street race?

The average consequences for street racing are:
• You will be arrested and have your car impounded for 30 days.
• You will be arrested and have your car (or your parent's car!) permanently confiscated.
• You can be imprisoned for up to three months and fined up to $1,000.
• Your driver's license will be revoked.
• Your car insurance rates will increase or you can be cancelled.
So America's youth still thinks drag racing is a more simple way to get the automotive high?

All you need to race on an NHRA track is:
• Valid driver's license
• Valid vehicle registration and insurance
• DOT-approved street legal tires
• Seat belts
• Muffler
You need this stuff to ride on the street too! So the hard-ass, ignorant street racers out there need to save up 20 bucks and enjoy the legal and exciting atmosphere at their local drag strip.

The popularity of motorbiking
If a survey was taken across the United States on the most interesting and inexpensive form of transportation available it would probably be motorcycling. By definition, a motorcycle is a two-wheeled single-track, motor vehicle powered by an engine. In some parts of the world, motorcycles are a popular form of transportation because they are among the least expensive.
The first motorcycle became available for purchase in 1894, which was produced by Hildebrand andamp; Wolfmuller. Up until the First World War the largest cycle manufacturer in the world was India. They were producing a total of 20,000 bikes per year. By the year 1920 that honour was bestowed upon Harley-Davidson, with dealers selling their bikes in over 67 countries.
In todayandrsquo;s market of motorbikes, the Japanese manufacturers, Yamaha, Suzuki, Kawasaki, and Honda have dominated the industry, but Harley-Davidson is still popular to a high degree in the United States. As far as numbers go, the Chinese currently sell and manufacture more motorcycles than any other country and the exports are increasing. There are benefits to fuel economy for motorcycles because of the small size of the vehicle. Of course this depends on how the motorcycle is being used. A single person on a small motorcycle traveling a short distance is basically economical compared to a large motorcycle, which can experience bad aerodynamics. Overall, the riding style has a huge effect on fuel economy.
Many varieties of motorcycles have different types of dynamics and this would have a huge impact on how a bike performs. As an example, a bike with a short wheelbase would make a bike lean faster and be quicker around corners in comparison to a longer wheelbase. A bike with a longer wheelbase provides more stability in a straight line. In order for a motorcycle to make turns it must be leaned. This method is known as counter steering, when a rider presses on the handlebars on the side of desired direction, but steering the bars in the opposite direction.
Motorcycles lack climate control and protection from the wind, so therefore, some manufacturers have designed heated seats and hand grips to make the rider more comfortable when riding during the colder months.
As far as safety goes it is a proven fact that motorcycles have a higher rate of fatalities compared to automobiles. There are two major causes of motorcycle accidents, which are when motorists pull out, or turn in front of motorcyclists, and when motorcyclists run wide through turns. Insurance companies like Carole Nash are quite wary of insuring bikers, so ensure you remain safe when riding.

Awesome Modern Car Features
When talking about dream cars, most think about those fancy cars that transform into a towering robot. Every car enthusiast wishes to drive a car that goes faster than any race car on the planet. People's mind is full of exceptionally designed vehicle that appears as though it would truly come in the distant future. These ideas however are now closer to reality considering the engineering technology that car makers employ these days.
Modern cars deliver superbly stylish convenience these days. You can't help but be impressed by all the new features integrated into top car designs. These latest add-ons create a clear vision of how much more efficient and high-performing vehicles will be in the future.
For now, modern cars are all about effectively and beautifully meeting the specific requirements that motorists have. Different vehicles are designed considering the common challenges that motorists meet when driving and owning a vehicle.

Appearance and Features
Cars today have luxurious appearance and all the functional features that are so well-integrated. The best performing cars in the market have combined technical sophistication and top class performance. Additionally, there is complete cohesion or unity of purpose, comfort, safety and style. There are also some entertainment components to truly elevate the overall design of the vehicle. You simply have nothing more to want. You can say that great minds have worked hard to ensure motorists the most pleasurable driving and riding experience.

Function and Performance
Modern vehicles are the realisation of advanced technology and unique vision. Some cars have the ability to increase speed effortlessly and limitless. Smoothest acceleration is accomplished every time. Great technology is discovered in order to achieve a quicker response and broader torque curve. Furthermore, environmentally and economically conscious folks can now choose cars that can deliver awesome performance without burning so much fuel.

Ergonomics and Comfort
Automakers have conducted extensive studies to further improve the ergonomics and interior climate of modern cars. With the aim to make trips more comfortable for both the drivers and passengers, seats come with power adjustable lumbar support. Seats can also be extended, providing adequate torso and thigh support. Additionally, there are systems installed for pre-set memory or personalization use.

Safety
Car manufactures go beyond the standard safety features. Range of modern vehicles today have advanced air bag system, adjustable front seat belts, front and rear head restraints, front and rear parking sensors, advanced brake systems, wheel lock systems, and monitoring system that allows every driver to check on their safety.
Article Source: http://EzineArticles.com/9039089<

Human-Trafficing
Hands On Tools
Since its inception in 2000, Handsontools® has grown
to be one of the largest mechanic tool, industrial hand
tool and body shop supply distributors in the country.
With 6 nationwide locations, Handsontools® offers over
130,000 items for the automotive mechanic, body
shop technician, and truck & fleet maintenance technician.
Missing Persons
Hyundai Accessory Store
We sell Hyundai and only Hyundai. We are #1 in
Customer Satisfaction for sales and service in the Nation
- #1 out of more than 800 Hyundai Dealerships!
Tips for Handling Car Dealers
Car dealers hire people who are good at making convincing pitches; that is, after all, what makes a good salesperson. For example, instead of greeting you with "Can I help you today?" the salesperson might present a leading question, like "What kind of car are you looking to buy today?" This makes it more difficult for you to answer with "I'm just browsing." No matter how you answer the leading question, the doors are open for them to guide you around the lot. So much for a peaceful look.
Although this forwardness does make some people feel uncomfortable, don't resort to hostility. Remember that while they're trying to help, they're also doing a job. First, be polite but firm. Tell them that you want to browse first, but that you'll find them when you are ready. Second, prepare questions to ask the salesperson, so you can feel comfortable talking about your options. If, after following this advice, you still feel uncomfortable, then it's time to trust your instincts and walk away.
If you're looking to trade-in a vehicle, someone from the dealership is going to look it over and appraise it. During the examination, they will be looking for any obvious signs of wear, neglect, or damage to point out to you. They do this so that, when they make their opening offer, they can name the lowest price possible. Remember, there's nothing wrong with immediately counter-offering-as long as you have a reasonable idea of what your car is worth to them. Take it to a disinterested party for an appraisal and check the blue book value. However, remember that, as middle men, car dealers will never pay as much as an independent buyer.
Car dealers almost always advertise in terms of monthly payments instead of the total price. If you see that a vehicle is priced for $27,059, it may deter you from coming in. However, seeing that "you can drive home right now" for $229/month might sound more appealing. So be sure to set a budget before shopping and stick to it.
Always show up prepared. Car dealers have their agenda (to sell you on something) and you have yours (to buy something). They do not want you to walk away. Negotiating is rather simple when you walk into the situation with a game plan at the ready. Just remember, look out for clever wordplay, do not be afraid to say no, and set a firm budget before shopping.
Good luck!
Article Source: http://EzineArticles.com/9062320

5 Common Reasons for Car Accidents
Fatal car accidents occur at an alarming rate every day in the U.S. The National Highway Traffic Safety Administration (NHTSA) determined that 40,000 Americans die in car accidents every year. This means that an individual is involved in a car accident every 10 seconds. These casualties could range from minor collisions, to fatal pileups. Based on the data, a person in the U.S. will die in a car accident every 12 minutes. This is why auto accidents are the leading cause of death for Americans 35-years-old and younger.
Because car accidents have become such a common occurrence, practicing defensive driving is more important than ever. Though driving is viewed as a personal freedom for many Americans, it is also something that holds great personal responsibility.

Avoiding 5 Common Reasons for Car Accidents
To avoid becoming another statistic, it's advisable to practice cautious, alert driving techniques. The five most common causes of auto accidents are a result of poor driving practices and bad decision making.

1. Driving Under the Influence:
Drinking and driving is one of the most dangerous decisions a person can make while operating a vehicle. The NHTSA reported that in 2011, 9,878 fatal accidents were the result of drunk drivers. To put that into perspective, it is estimated that every 30 minutes, a person dies from an alcohol-related crash. There are always options available to avoid driving under the influence.

2. Speeding:
Speed limits are designed for a reason. Based on data from 2011, 30 percent of all traffic related deaths involved speeding. Always remain within the speed limits and practice safe driving.

3. Distracted Driving:
Driving is a huge responsibility. Distracted driving includes operating a vehicle while also eating food, talking on the phone or texting, putting on make-up, writing a note, or doing some other type of multi-tasking. Anything you do that does not assist you in operating a 2,000 pound vehicle tends to lead to distracted driving. In 2011, 387,000 Americans were injured in accidents where distracted driving was at fault. Reduce your distractions and keep your phone on mute while driving.

4. Driving While Tired:
Driving while drowsy puts not only the driver at risk, but also other cars on the road. Drifting into the wrong lane or off the road becomes a huge issue after driving long distances on freeways. Practice safe driving by always remaining alert or finding another driver to assist.

5. Running Red Lights:
Another common cause of car accidents involves the act of running red lights. Traffic lights are designed to control traffic flow and help cars avoid collisions. Practice safe driving by following the lights and slowing down at a yellow light.
While it may be impossible to eliminate the risks associated with car accidents, there are things you can do to minimize your chances. Practicing safe driving habits and encouraging others to do the same is a good first step towards increasing safety on the road. And in the unfortunate event that you are involved in some type of car accident, make sure you contact an experienced car accident attorney for expert legal advice and guidance.
Article Source: http://EzineArticles.com/9076970

Why Are Diesel Engines Preferred Over Petrol Engines?
Globally, two types of engines are generally found - diesel engines and petrol engines. The classification is done based on the fuel used for the engines, because the construction, functionality and features of the engines vary on the type of fuel to be used. These engines can be found in cars, airplanes and even in commercial generators. Therefore, it would be worthwhile to spare some time and have a look into the reason behind the preference of one type of engine over the other.

Prerequisites
In order to have a deep understanding of the subject matter of this article, having a passion for the stuff under the bonnet would be helpful. But in any case, the material has been represented in such a manner that a person with little or no knowledge about mechanical engineering will also be able to follow; a bit of physics in your middle school or high school will suffice. To start with, let us try to understand the working principle of the two types of engines, so that we can infer the reason behind the popularity of one type over the other.

Working principle of diesel engines
A diesel engine is generally referred to as CI (compression ignition) engine. In a diesel engine, air is compressed by the pistons within a closed chamber by a process called adiabatic compression. Due to severe compression, the temperature of the air rises to very high levels inside the chamber. After achieving sufficient temperature, the fuel, which in this case is diesel, is slowly injected into the chamber in a controlled manner.
When the inflammable fuel comes in contact with the hot air, it starts burning. The gas produced from the combustion pushes the piston downwards which in turn produces the torque required. Due to its constructional features, it has very low leftover fuel and also the excess heat is dissipated easily, making the engine very suitable for prolonged hours of maintenance free operation under heavy loads. Among all the types of Internal Combustion engines, diesel engines have the highest rate of efficiency, sometimes more than 50%.

Working principle of petrol engines
Petrol engines, on the other hand, is an Internal Combustion engine with an entirely different working principle. Inside a petrol engine, fuel and air are mixed in a chamber and compressed gradually. Also, a spark plug is used to provide the necessary ignition point for the mixture, so that the entire process becomes quick and steady. Due to the presence of the spark plug, petrol engines are highly used in cold countries where the ambient temperature is very low and it is very difficult to maintain the temperature of the mixture suitable for combustion only through compression.
Also, the speed of petrol engines is higher than and its parts are lighter that of its diesel counterparts, making it the ideal choice for quick acceleration and high-speed maneuvers. However, the compression ratio of the fuel-air mixture is quite low for a petrol engine and it results in a lower efficiency of petrol engines as compared to diesel engines.

Which is the better choice?
Well, it depends on the nature of use. Experts recommend petrol engines for cases that need very high speed and high acceleration. Also, historically diesel engines are noisier than petrol engines and people associate it with nasty fumes coming out of the exhaust. But the fact is that carbon dioxide emission from petrol engines is higher than that of diesel engines.

Diesel engines are a better choice due to many factors like:
• Cost of diesel is lower than that of petrol in most of the countries in the world.
• Diesel engines last longer due to rugged build.
• Efficiency and maintenance cost is a great deciding factor for the choice to be made.
• At low speeds, diesel engines can generate very high power. This is the ideal case for commercial and industrial applications.
Due to all these reasons, it has also been observed that machines using diesel engines get higher resale values. Surveys have proved the fact that used diesel cars and used diesel generators generate more enquiries when put up for reselling. However, it is strongly advised to consult a domain expert to determine which engine to buy for your requirement.
Used Diesel Generators and cars have been the topic of research for the author, Pritam Dalui, for more than a decade now. He has drawn heavily from his life-long experience in mechanical engineering, especially engine design and modeling for automobiles and electrical generators. He is currently associated with Electrical Generators Limited.
Article Source: http://EzineArticles.com/9081655

5 Funniest Reasons People Have Failed Their Driving Test
When you are new to the road, it can sometimes be heard to anticipate what other drivers are going to do next as you just aren't as familiar with how traffic systems work. However, this story takes this to a whole new level. Upon pulling up behind some cars, the pupil taking the lesson assumed they were waiting for the traffic lights to change. After 7 whole embarrassing minutes, which must have seemed like forever, the instructor eventually told the pupil to drive around the parked cars with no drivers in them.
· Nerves hit all of us when we sit into that driver's seat and face down our chosen test route, but with the right training and preparation most should pass with flying colours. Of course, nerves do affect some more than others. One unlucky pupil managed to let their nerves get the better of them and messed up their test in the worst way possible. Instead of reversing out of the parking space and onto the test route to begin their test, the student mixed up their gears and put it in first, subsequently flying into the side of the test centre. I think it is needless to say that they definitely did.
· Some of us may have experienced the terror of seeing an animal caught helplessly in front of our car, but not many of us are unlucky enough for this to happen on our driving test. One such pupil had this happen to them, with disastrous results. When a pigeon landed in front of the test car, the student swerved around to miss killing, as most humane people would do. However, this was directly into the path of an articulated lorry. Being a 'sensible' person, the driver decided to shut their eyes at this moment. Upon opening them, they found themselves in the ditch at the side of the road, a tearful examiner and a obvious fail on their driving test.
· It can be quite awkward during your driving test. Not only are you pumping with nervous sweat, but you are made to sit with a total stranger, who will ultimately decide your fate. One pupil tried to combat this awkwardness in a novel way. As his examiner wasn't one for conversation, this unlucky pupil thought it would be a good idea to have some music on while he was taking the test. After leaning over to the radio on and tune it to his favourite radio station, the instructor was less than impressed.
· These days, we learn a lot from movies, some lessons are more valuable than others, however. One pupil had clearly taken a bit too much inspiration from the silver screen when it came to their driving. When tasked with overtaking by their instructor, this film addicted driver thought that the correct way to do this was to emulate an on-screen action hero and zip through traffic as fast as possible. His terrified instructor had to end the lesson there and then!
I Mustafa is an instructor at Pass At Once Driving School Birmingham http://www.passatonce.co.uk
Article Source: http://EzineArticles.com/9103574

Kia Accessory Store
Find out why we are #1 in Customer Service and Satisfaction
in the USA. — Our Knowledgeable staff is here to help you.
Largest inventory in the U.S.A.
Things to Consider While Buying a Motorcycle
It can be really fun to buy a motorcycle, however this only happens when one knows how to choose the right one. Many factors have to be considered before selecting one. The best way for doing this is to keep in mind why motorcycle is needed. Whether one opts for a brand new or second hand motorcycle is up to choice but just like many other things, there are factors which have to be used for selecting the right motorbike.
The way one intends to use the motorbike will determine the type which is to be selected since there are several types which are meant for different purposes. There is a wide range of motorcycles to choose from which include the standard bikes, touring bikes, sports bikes, cruisers, motocross and dual-purpose bikes. The right one depends on the need of a person. The level of experience in riding should also be considered. The reason is because that motorcycle is needed that can be handled. For example, one cannot opt for a heavy or very fast one when you are not too much experienced in riding. There are types of motorcycles there are good like the standard motorcycles. Motorcycles are available in different power capabilities that are measured in the term of cc and this can be chosen according to your experience.
It is always better to compare prices with what can be offered in terms of motorcycle features. When the type of motorcycle needed has been decided, now a good place has to be looked for to get something of quality and at a reasonable and affordable price. Besides the price of buying, other costs that are involved are license plate fee, state registration fee, insurance and title fee.
Motorcycles are available in different features including height and weight, therefore it has to be made sure that a comfortable one is bought. A test drive will be helpful in determining whether the motorcycle is very high or very low for you. If there is any difficulty is being faced on getting onto the motorcycle, then it might be just very tall for you.
When a right motorcycle has been found for buying, it can be tested for ensuring that everything is in a good working condition especially when it is a second hand motorcycle. Some things which have to be checked are the handle, pedals, levers, suspension, forks, electrics, exhaust and frames. Having a test drive is also good which will help in identifying any faults with the motorcycle which is not desired.

Monster Slots
Shark Kage
Shark Kage's founder and inventor brings more than 30
years of riding experience, design, manufacturing, and
innovation to the industry. The team brings another 75
years of riding experience with street bikes, dirt bikes,
and ATV's.
Top Tips on How to Become a Better Driver
Unfortunately, not everyone is blessed with the driving skills of Lewis Hamilton. In fact, it is surprising some people even make it down to the bottom of their road each morning, judging from some of the dodgy driving that happens every day. Luckily, if you are not the most confident of drivers there are many ways in which you can improve your ability to navigate the open road. This article will give you the best tips for better driving, that will help even the most experienced of drivers improve their automotive skills.

Know the Rules of The Road
Knowing the laws and regulations of the road can be difficult, especially as a new driver in an unfamiliar area. However, not knowing the rules of traffic flow or lane control is one of the biggest reasons for bad driving. Some of these rules may have been drilled in to you when undertaking your driving lessons, but it can be difficult to remember some of these facts now. For instance, can you remember the exact distance you are supposed to leave between you and the car in front? Brushing up on this knowledge will always help your driving skills, making you more confident and a better driver all round.

Give Your Main Attention to Traffic, Not Road Signs
This is a very important tip, which a lot of people may not have heard before. Experts on driving have conducted studies that suggest an abundance of road signs can lead to complacency and, therefore, more accidents. This is because instead of paying attention to what is actually happening with the cars in front of you, drivers are just blindly following the directions of road signs, rather than dynamically adapting to developing hazards. In fact, in the Dutch city of Drachten, they tested this theory by replacing 20 four-way intersections with 20 sign-free roundabouts. This resulted in accidents being drastically reduced for every intersection as drivers were concentrating on other drivers more. Ensure you don't fall into this trap and keep your mind focused on what is happening around you and you will become a better driver in no time.

Stay Alert
Tiredness and inebriation is one of the biggest causes of accidents on all roads. If you haven't had enough sleep or a few too many drinks, your chances of being in a traffic incident are significantly greater. If you are feeling too tired to drive, stop and have a rest and continue when you feel more awake. If you are stupid enough to consider driving while drunk or under the influence of drugs, then it is probably best to give someone else your keys and call a taxi home.

Limit Distractions
From annoying back seat drivers to blaring loud music, it is best to try and keep distractions at a minimum. It truly is surprising the amount of things people try and do whilst driving, whether it is browsing Facebook on their phones, trying to program a new route into their sat-nav or even eating. This is potentially extremely dangerous, for yourself and those around you, and should be avoided at all costs. If you focus on the road at all times, there is no doubt that you will become a more confident and reliable driver.

Drive Smoothly
It is surprising the amount of people that assume performing actions quickly whilst driving makes them a better driver. This is completely untrue. Being gentle and smooth with the controls is the safest and best way to drive, instead of performing jerky, quick actions that will surprise other drivers who will then have to react quickly. To avoid this, always be planning ahead while driving attempting to anticipate the flow of traffic, allowing you make sure you are making any move smoothly and confidently.
Thomas Robson is the development Manager at Central Audi VW; Birmingham's leading Audi, VW, SEAT and Skoda specialists. From MOT to car servicing, the specialist mechanics can provide everything you need.
Article Source: http://EzineArticles.com/9104834

<
Spohn Performance
Our goal is to construct quality high performance chassis
and suspension components, and offer them to consumers
at a fair price. Our entire operation revolves around that
key word: Quality. We don't just say it, we practice it; all
day, every day.
The Evolution Of The Automobile
Man is a creature of innovation, possessed with an inherent inclination towards novelty man has endeavored to find new modes of transportation. Such endeavors resulted in the manufacturing of the present day cars. The automobile was invented in the 1800's. However, the history of the invention can be traced back to the invention of the wheel about 4000 years ago, which has been hailed by many as one of the greatest invention of all time. In 1770, Nicholas Joseph Cugnot made the first serious attempt at building an automobile by managing to build a large stream-driven vehicle. In the early 1900s manufacturers seriously started concentrating their efforts in car production for the public. Henry Ford is amongst the pioneers of this industry. The Ford Motor company has been manufacturing cars for the public since 1903. Through assembly line production and division of labor Ford managed to manufacture cars affordable to an everyday worker.
The early cars can be considered aesthetically dull and boring compared to the glory and grandeur of present day vehicles. During the first two world wars manufactures directed their energy towards building planes and tanks rather than cars. The breakthrough in the automobile industry took place on October 14, 1947 when Chuck Yeager broke the sound barrier. After that event the desire to go faster took precedence and rigorous efforts were made towards building faster cars, additionally it prompted the construction of sleek and aerodynamic cars. Power, style, convenience and features became the integral features of cars and companies such as General Motors were seeking to provide cars with these qualities.
Companies such as Chevrolet, Cadillac and Renault jumped on the bandwagon and started producing cars. The industry thrived as the number of automobiles multiplied with each company trying to out do the other by producing better cars while being more cost efficient.
According to reliable figures there were 590 million passenger cars worldwide in 2002. This figure is bound to have been increased exponentially every year since then. Presently cars are the most popular mode of transportation. Roads are an integral part of the infrastructure of any country. Motor sports such as Formula One and NASCAR Car Racing are popular around the world as well. Car manufacturers are now looking to produce hybrid cars which are cleaner, as well as looking at alternative fuel technology to reduce the pollution to the environment. Companies are looking at the prospect of producing cars which run on renewable resources as opposed to petroleum products or gasoline, which are non-renewable. The material which the car made of is also being innovated with duraluminum, fiberglass, carbon fiber and carbon nanotubes being looked at as alternatives. In conclusion, the industry has grown into one of the biggest industries in the world but it is still possessed by a desire to innovate as people are dreaming about the prospect of cars which will be able to fly in the future. The idea may seem strange at the moment but so must have the idea of a car before the 1800's.
By Brenda Williams

Stealth Auto
Years in the trenches as enthusiasts, drivers, product
creators and consumers of everything BMW. We live
and breathe BMW and we know what works and what
doesn't.
6 Ways To Stay Safe On The Roads
Do you own a vehicle? If so, you are probably aware of how difficult it can be to make sure your car, truck, or SUV stays in good condition. If you don't take care of your vehicle, you won't just reduce its lifespan, but you can potentially risk your life as well. So what should you do to make sure your vehicle lasts a lifetime (and so do you)? Here are six things every auto owner should remember.

Six Repairs and Tricks to Keep Your Car Going
1. Don't ever drive with a broken or cracked windshield. A chip or dent as small as a pea or kernel of corn can lead to serious and sometimes fatal problems. The problem with dents and cracks is that they can blind you. A streetlight, headlight, sign, or even the sun can shine on your windshield and reflect off of the crack. A moment of temporary blindness is enough to cause an accident or make you veer off the road. If you are dealing with a crack, be sure to take your car in for professional windshield repair in Centennial, CO.
2. Make sure you change your oil regularly and never miss a deadline. Oil is one of the most important things in your vehicle. Without a constant supply of quality oil, your engine will begin to damage itself beyond repair. When you have an oil change coming due, make sure you have it done a few miles early. Doing so can help prolong your vehicle's life tremendously.
3. Keep your tires properly inflated. Over- or under-inflated tires are one of the most dangerous problems you can face on the road. If your tires are not properly inflated, your performance and handling will be greatly compromised. That means slower accelerations, longer braking distances, and more unpredictable handling. All of those add up to the threat of a serious collision or accident. Keep a pressure gauge handy and check all four tires at least once a month (or before any major trip).
4. Keep your car's fluid levels topped off (yes, that includes gas, because running out while on the freeway is hardly safe). The little things do add up when it comes to auto maintenance. Being able to clean your windshield is important, having enough coolant and antifreeze is critical, and making sure your transmission fluid is fresh will help to keep your vehicle running longer and safer.
5. Have your brakes checked regularly. While there are always going to be small mechanical sounds associated with braking (it is a fairly violent and energetic process after all), small squeaks and chirps are different than grinding and whining. If the pedal pressure changes dramatically (becoming too easy or too difficult to depress), you notice a grinding noise, or excessive whining, make sure you get your brakes checked immediately. Not being able to start your car is annoying, but not being able to stop it once it's moving is much, much worse.
6. While it's not a repair or bit of maintenance that can be performed, being conscious of how you drive will have just as much of an impact on your vehicle's longevity and your safety as anything else on this list. Flooring your accelerator and revving your engine to its redline is an easy way to ruin your engine before its time. Flooring the accelerator wastes more fuel than you care to realize and strains every part and system in your car. Want to help your car and your wallet? Drive friendly.
From checking your tire pressure once a month to windshield repair, if you take care of your vehicle, you will save money, stay safe, and help your vehicle last longer than you thought possible.
By Insight Auto

How To Search For A New Car
In America, cars are part of our heritage. Although the first automobile was invented in Germany, Henry Ford created a new age with his invention of the first Ford and the assembly line that made car manufacture quicker and more effective. Since the dawn of the new age of the car, interstate highways and the numerous US amenities for cars have encouraged people to incorporate vehicles into their daily lives. Today, it's impossible to live without a reliable automobile, but most people own cars not only for the basic utility, but also for the style and personality of the make and model itself. When searching for a new vehicle, you'll need to consider lots of angles in order to get the car that works for your needs and that helps you feel like your ideal self when you're driving down the road. This article will help you in your search and give you valuable insight about the Fort Worth 2015 Dodge Durango specs as well as other cars to consider

How to Make a Decision about New or Used
The first issue you should get straight in your head is whether or not you'll want to make the commitment to buy a new car. New cars straight off the lot have many positive attributes and features that will make them more desirable than a used car. For one thing, most have a full manufacturer's warranty for a year, in addition to any limited warranties that you might want to purchase. This will protect you from getting a bad apple car that has defects. You won't have to worry about paying out of your pocket for labor or parts, as these are covered with many warranties. You also won't have to do extensive research about the history of the car, as you will be the first owner and will be responsible for keeping the car in good shape to begin with so you'll have fewer problems down the road. You will also have the options for financing that dealerships offer, which you won't be able to decide on if you are working with an individual buyer.
If you opt for a used car, you will be dealing with people who may or may not be honest about the car's condition. However, you will also be able to find a vehicle for less money. You can check a number of sites that chronicle damage and incidents done to cars over their history. You can look up the facts about a used car and see when repairs have been done and to what extent they will impact the car's function in the future. Make sure to be cautious when meeting with people to test drive used cars and think about finding a dealership that sells used cars to take advantage of some of their perks.

Choosing a Vehicle for an Active Lifestyle
If you're like many Americans, one of the central reasons you will choose a vehicle is for the special features that will help you achieve your dreams of adventure. Choosing a car with functions like all-wheel drive, electronic updates on weather and vehicle function, and state-of-the-art steering will enable you to go camping, fishing, or trail blazing. You can search for vehicles that will allow you to indulge your love of outdoor adventuring by comparing Fort Worth 2015 Dodge Durango specs with other sorts of SUVs. New SUVs are made for people who love to get out of the city limits and whether you get a new or used one, you can be sure that you will have the capability of taking off and enjoying your new ride.
By Laurie Blackwell

Coltranes Planes & Automobiles
The imperial Steam engine
Coltranes Planes & Automobiles
The workhorse Diesel
Coltranes Planes & Automobiles
Exhilarating Supercharger
Coltranes Planes & Automobiles
The Laidback V8
Xtra Lock
Xtralock™ safely secures the 3rd row seats in GM Vehicles.
The locking system is easy to install and remove by the
vehicle's owner, but impossible for a thief to remove
without literally damaging the seats thereby defeating
the reason for stealing them.
Coltranes Planes & Automobiles
Noisy Smelly 2 stroke
Coltranes Planes & Automobiles
The Jet
FBI 10 Most Wanted
Self Improvement Health and Fitness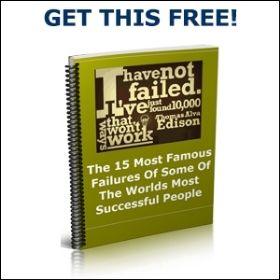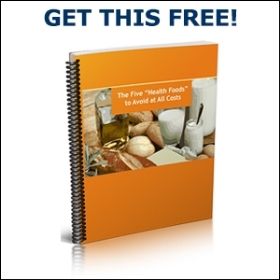 Personal Finance The Affiliate Manifesto